Kelly Clarkson Shows Off Her Baby Girl!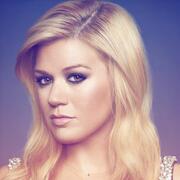 Kelly Clarkson and her husband Brandon Blackstock recently announced their new baby girl and now the couple has shared a photo of their newborn. The singer tweeted,
"Here is our beautiful baby girl River Rose; 6lbs 6oz, 18 inches, and the greatest thing on the planet :)"
The American Idol alum gave birth to River Rose on June 12th.
Click on Kelly's picture to see this beautiful little girl!

I was born and raised on Delmarva! I was born on May 28, 1981 at PRMC (was PGH then!). I have been blessed with a great family! My wife Jamie and I were married on September 2, 2005 in her hometown of Olathe, Kansas. She is truly the love of my life and my rock! We welcomed a very special little girl into the world, Julianne Lynne on March 13, 2009 and has had daddy wrapped around her little finger ever since! We welcomed our son Gehrig Todd into the world on February 1st and he is an awesome little dude! My parents are Judy and Steve and I am the youngest of two boys. My brother Chris is three and a half years older and was a Captain in the Army and had two tours in Iraq! He is married to our lovely sister in law Mindy and they have three awesome boys, Luke (2006), Will (2008) and Owen (January 2012). God has certainly blessed our lives and has never left our side! Our faith in him is what gets through any situation.